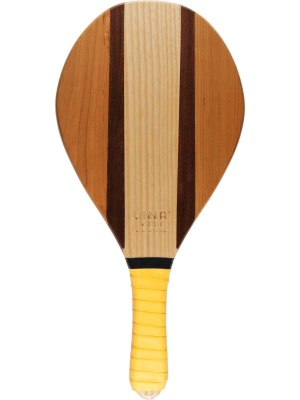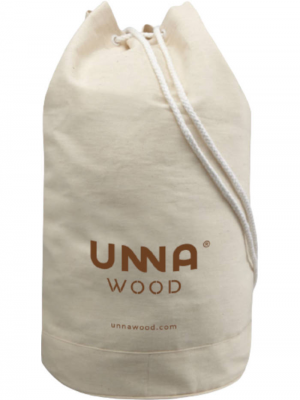  
FREIXO beach bat set
WOODS: Ash, Cherry and Mahogany
THICKNESS: 20mm (Handle), 10mm (Head)
WEIGHT: Average 400g
MAIN CHARACTERISTIC: Best quality wood-combination
IDEAL FOR: Control-style
The FREIXO beach bat is UNNA Wood's best combination between finest woods and total control, developed for a those who seek control in their playing style. It's made from cherry, mahogany and ash wood and weighs only 400g.
They are handmade in Portugal using pieces of wood and coated with high resistance varnish, which ensures durability with sea salt, water, and sun.
The FREIXO beach bat set includes: 2 FREIXO beach bats + 2 UNNA Wood balls + 1 UNNA Wood bag
UNNA Wood is a Portuguese brand specialized in wood beach bats with high quality, design and variety. The 3 type of models with different thicknesses and weights are designed for different playing styles, from beginners to professionals.